Video content is one of the most powerful marketing tools in today's fast-paced, tech-driven world. While 84% of people have bought something just by watching a brand's videos, 66% of people have selected videos to be their primary source of information. If you are one of the 85% of businesses who are ready to take full advantage of video marketing, you already know how crucial it is to do it right.
To keep your target audience engaged, you need an excellent video with a unique concept and exquisite production quality. Hiring a top-notch video production company will be your best bet if you want the best return from your investment in video production. But what factors do you need to consider when picking one?
And that is what we are going to be discussing in this article. Here, we will guide you toward finding a suitable video production company to represent your brand and view, one step at a time.
How To Hire A Video Production Company In 4 Easy Steps
Hiring a professional team of creative minds to produce your video content will require a hefty investment. But it will be worth the financial commitment if the videos can effectively generate or surpass the expected outcome. Therefore, before hiring a video production company, you must be thorough in your research. In the four steps detailed below, you can find the best production company for your brand. 
Define The Objective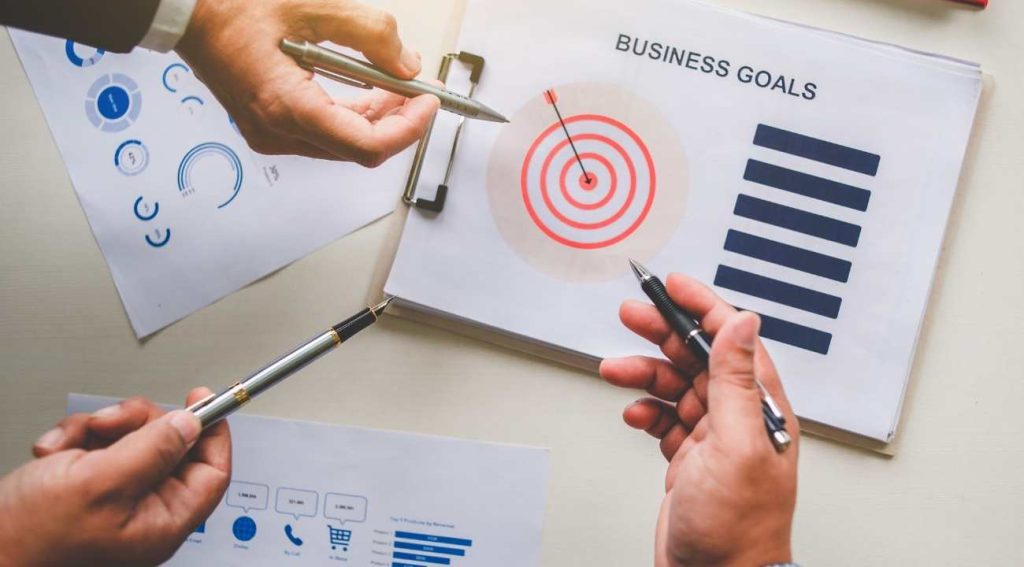 Before setting out to look for a video production company, build a clear concept of what you expect to gain from your video marketing efforts. First, write down about your own business by highlighting your target market, unique selling point, key message, map of the production process, and so on. After that, write down your goal – do you want to increase sales or create brand awareness?
This brief, if made well, will not only keep you focused but will also help the production company capture your essence and present it to your audience. You can also make a rough summary of what sort of video you want or what emotion you want to portray.
For example, if you have a children's toy business, you should make a simple, funny video using 2D or 3D animation. On the other hand, if you are marketing vacation homes for rent, you would need a movie-like video showing the house and all the nearby attractions in 4K.
Therefore, define your business and your objective, and have a vision of your own to deliver your message to the audience. Next, you will need to set a budget.
Set A Budget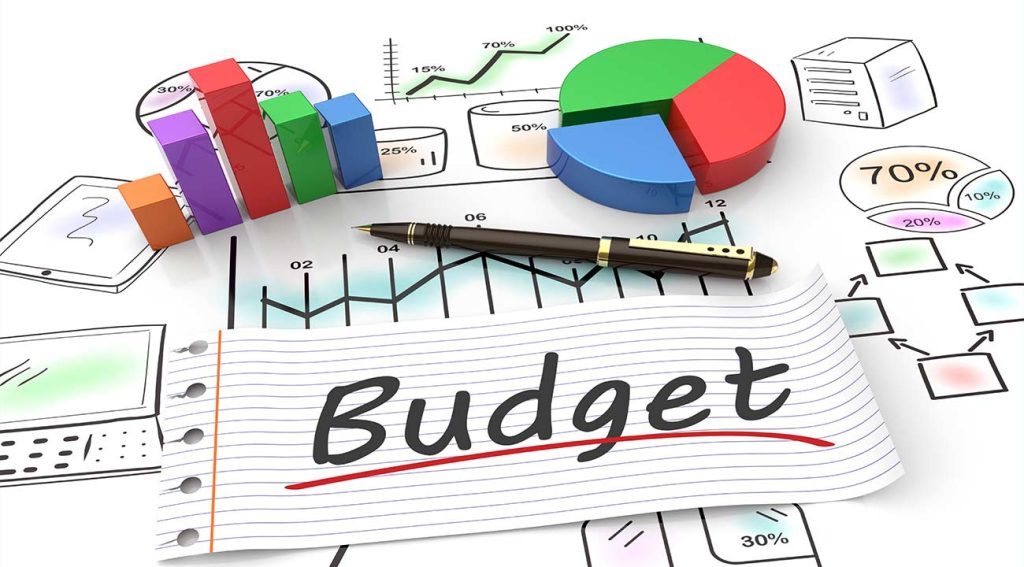 Based on your vision and requirement, you need to set a budget for the video you want to produce. Surprisingly, many businesses skip out on this stage initially and later find themselves overwhelmed by the cost figure.
Of course, after meeting the video production team, they will give you a more clear rundown of the overall cost structure. And based on the budget you set, you can select the production house you can actually afford rather than spending blindly on an expensive one, harming your own business in the process. A set budget also helps you successfully negotiate with the production companies and squeeze out the best value at the lowest cost possible.
Your budget should reflect your concept and vision of the video. For example, making animated videos can either be very affordable or insanely expensive. The cost here depends on your desired level of sophistication in your video. 
Therefore, to closely approximate your budget, talk to people who are actively involved in the video marketing industry. Additionally, talk to different video production companies, of all ranges, or visit their websites to make an estimation of their asking prices. Once your budget is set, you can start searching for the right video production company for your brand.
Search For Video Production Companies
There are thousands of video production companies worldwide and probably hundreds in your city. To ensure a compelling, high-quality video is produced, you must dedicate time and sound judgment in order to pick the best one for you.
You can use Google, social media sites, YouTube, and your professional network to list down some of the most well-known video production companies. In addition, your professional network can give you more insights into what working with them will be like and what outcome you can expect.
While browsing through potential video production companies, keep the following factors in mind to make the evaluation process effective and efficient.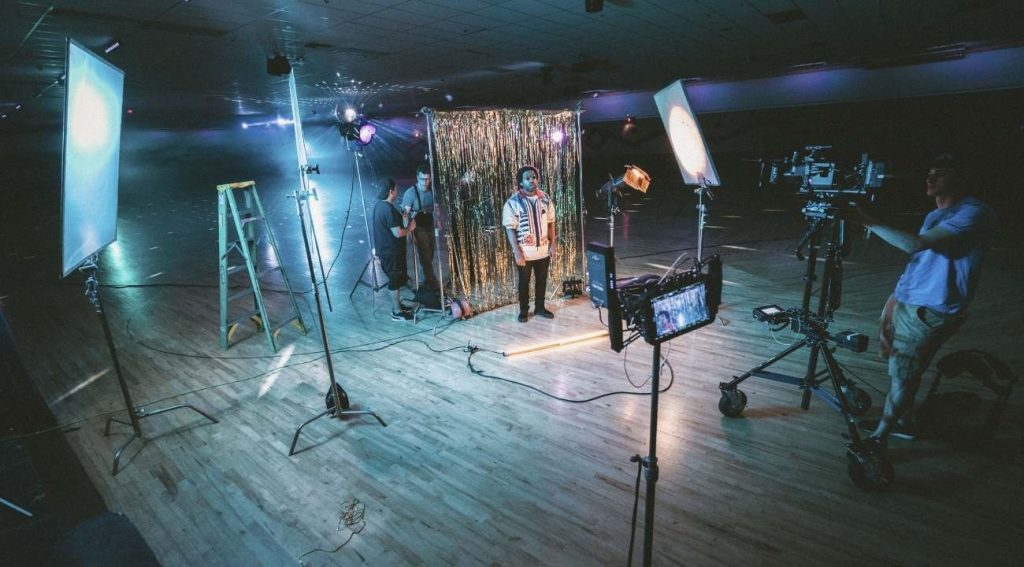 • Previous Projects And Clients: Monitor prospective candidates by keeping an eye on the kind of work they do and have done previously. Try to understand if their styles and skills match your brand, budget, goals, and expectation. Most of these companies highlight their portfolio on their websites. You can check it out there and also on YouTube. If any company has experience in producing the sort of video you want, that will be immensely helpful for you as well. Additionally, do not forget to check their reels to get a comprehensive look at their style.
During the selection process, take a look at the company's past and present clients. A video production company with a client list filled with leading corporations is not the best choice by default. It is true that companies that work with such brands mean that they are credible, but it can also mean that they will be much more expensive to hire. Therefore, if you are on a tight budget, look for companies that work with both SMEs and industry leaders.
• Experience And Specialization: When you are looking into a video production company's history, do not prioritize the number of years they are in business. Although a long business history means an established place in the industry, that does not necessarily mean the company will be able to meet your need. Generally, newer businesses adapt faster and are more comfortable with innovative technology than older ones. On the other hand, experienced companies are the best choice when working on projects that are targeted toward the masses.
Instead, look at the number, quality, and types of projects the company has completed previously. See if they specialize in your niche. For example, if you want to create an animated video for kids, check if the company has worked on similar projects before. Also, glance through the reviews to see how the target audience responds to their creations. It is imperative to ensure that your video marketing endeavor does not deliver any unintended messages.
• Location And Cost: The discussion about the location is twofold. First, if your target audience is primarily native, then hiring a local video production company is the smart choice as it will know how to attract your target viewers. On the other hand, if your target audience spans beyond your region, you can hire a company operating on a broader level.
However, if the selected company's office is not in your area, then you will need to consider a couple of things. In that case, you will need to factor in your travel cost as well as the company's responsiveness to both online and offline communications.
You also have to consider the location of the video shoot. It should not be a problem if the shoot is taking place in your office or in a nearby location. However, if the shoot is set at some remote, scenic mountain range, you will need to factor in the travel cost of the video crew.
Speaking of cost, it's important to take into account the overall expense of hiring the video production company. Filter out options that go over your budget. However, do not compromise on the quality and your vision based on cost alone. That's why conceptualizing and setting a realistic but flexible budget before beginning your search is always helpful.
• Professionalism: Professionalism may be too intangible to measure, but there are some key indications. For example, you can gather information regarding a company's professionalism from its previous clients. You can reach out to them and find out how good the video production company really is. So, what kind of indications should you look out for? Here are three examples.
Meeting strict deadlines with quality videos is a very good sign. Check if the company has a tendency to frequently miss deadlines and deliver videos that look rushed with minimum effort.
Consider how well they communicate as well. Fast responses to queries and the eagerness to keep you in the loop indicate exemplary professionalism. Additionally, reach out to the company's clients to determine if it maintains politeness and respects the clients' inputs.
Conducting proper paperwork and keeping a record of everything also shows that the company is professional. You do not want to work with a company that does not maintain appropriate records, as it can lead to legal problems.
• Production Process And Team: When you are investing a substantial amount of your budget to make a video, you should also try to be somewhat involved in the production process. It will ensure that your brand and vision are being appropriately portrayed and the quality is maintained. Get an idea of their whole workflow, from scriptwriting to post-processing. This will give you a detailed overview of what services you can expect.
You also need to make sure that you are hiring a professional company with an experienced team. Video production requires teamwork. If an expert does not lead the team, or if the team lacks synergy, your video will suffer. Although it is difficult to get these insights, still try to gather them from an insider or past clients.
Evaluate And Pick A Video Production Company
After going through this rigorous search process, you should have a list of potential candidates. Now, using the factors mentioned above, rank these companies in a list. In the meantime, reach out to them and gather as much information as you can. Set up some meetings and conduct some negotiations. But do remember to prioritize quality over cost. In the end, hire a company that can understand and represent your brand and goals the best. And if possible, try to build a long-term relationship if the project goes well so that all your video marketing effort shows consistency.