There are tons of brilliant ideas out there that have the potential to bring about a revolution. But a lot of those concepts never catch on because they aren't articulated in the proper way. Most brands also have such great ideas and messages that often fail because of poor demonstration. This is where the 2D animation studios come in and help the brands tell a clearer, simpler, and better story. Animation as a video marketing tool is becoming increasingly popular as it has no limitations. No matter how complex or abstract your message may be, animation can explain those processes and ideas in a simple yet effective way. With that in mind, in this article, we are going to be talking about 2D animation studios!
Top 10 2D Animation Studios That You Should Know About
We bet you are wondering at this point, why 2D and not 3D? Both styles have their own unique use cases. But the reason why we are focusing on 2D animation is that it is a more affordable option than 3D animation. So, if you are just starting out in the world of explainers and want to know what are some of the best 2D animation studios that you can get in touch with, look below!
1. Yum Yum Videos
Yum Yum Videos firmly claims its throne at the top of this list as they are renowned for creating world-class animation. They are trusted by several international conglomerates that have been featured in the Fortune 500. However, that does not mean smaller companies cannot work with them as they cater to the needs of budget-conscious businesses as well. They have a flexible and extremely efficient production process that allows them to make the video 100% custom-tailored to the client's needs and expectations. Thus, their talented artists and creatives deliver videos with some of the best production quality on the market. Plus, at YumYum, you will get an experienced video marketing team that has worked alongside world-renowned brands. The client pool of YumYum includes global brands like Walmart, FOX, Vodafone, American Express, McKesson, Red Bull, DocuSign, and Heinz, to name a few. Hence, if you are also looking for out-of-the-box 2D videos that convey your ideas and promote your brand and values, you can consider Yum Yum.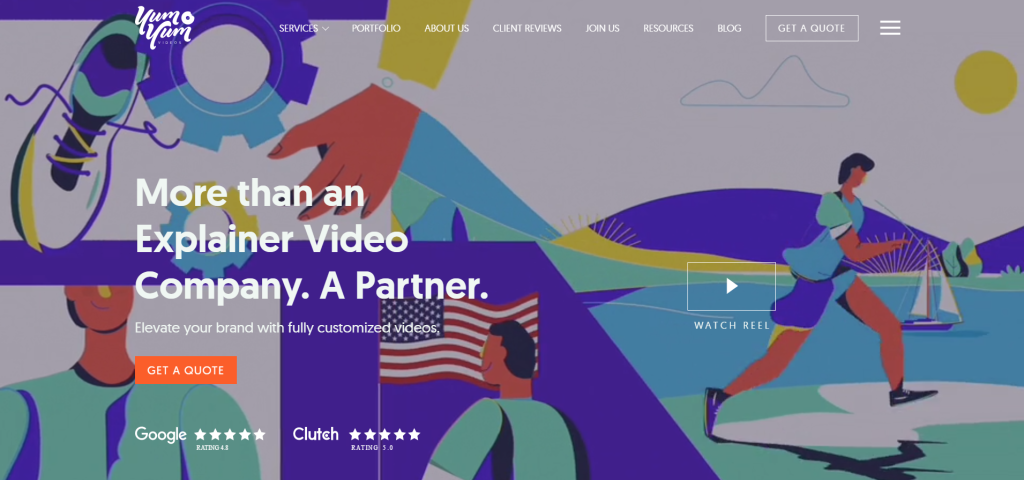 2. Think Mojo
Thinkmojo, a market-leading 2D animation company, has worked with some of the world's top companies to market their brands and products through beautiful videos and has crafted effective campaigns for startups that made them brands. They focus on creating fun, compelling videos that explain a big idea in a simple and delightful way. It could be a new product, service, or something else, the company creates the perfect content for you that can be watched, shared, and loved, so people not only understand but also become inspired. They have produced over 200 videos for companies of all sizes and onboarded big names like Slack, Google, Salesforce, Zendesk, Linkedin, Twitter, Discord, WordPress, etc. Moreover, they are the creators of the popular site SPECTACLE, formerly known as startup-videos.com, which is the number one reference site for startup videos on the internet. The site features over 800 videos curated by experts, showcasing the best of startup-related promotional videos and recognizing the talented designers who create them. Startup Videos and Thinkmojo have been mentioned multiple times on TechCrunch, The Wall Street Journal, BusinessWeek, Mashable, and more.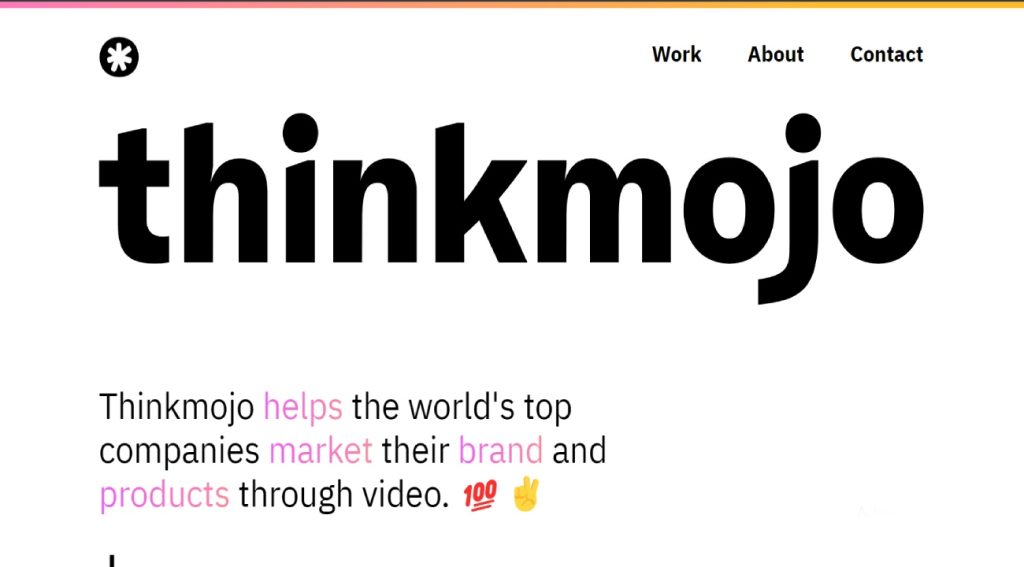 3. 10 Studio
With a rich portfolio of more than 750 happy clients and 1,000 completed projects, 10 Studio is a US-based agency that offers a variety of different services related to video production. This studio currently focuses on animations and marketing videos that build meaningful connections between brands and their target audience. The company has a team of 75+ professionals who come from diverse backgrounds, have brilliant minds, and ensure a level of quality that is unmatched by most others. Being a comparatively new player in the market, 10 Studio has already gained experience in working on unique and challenging projects. They unlock the full potential of the ideas presented by their partners and create content that engages with the audience. Apart from global brands like Akaso, Amazon, Anker, Gearbest, HTC, and Lenovo, many startups trust the studio as a video partner. 10 Studio offers a wide variety of 2D animation-based services, which include motion graphics, live-action, explainers, product demos, promotional, educational videos, etc.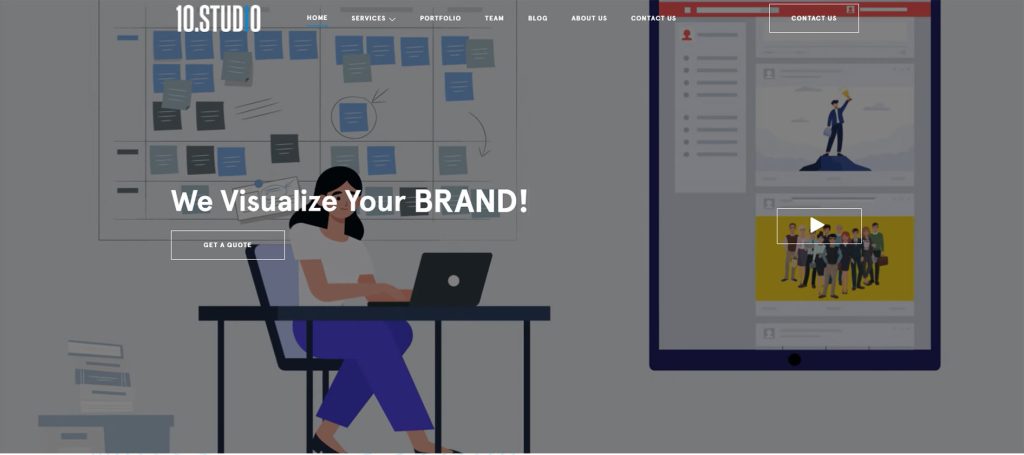 4. Demoduck
For brands looking to up their creative marketing strategy, Demo Duck is a fantastic 2D animation company. The team has highly talented video editors who have years of experience working with a variety of brands from different parts of the world. Even though the company specializes in 2D animation videos, you can also hire them to make explainer videos, 3D animations, and conventional marketing videos. They also offer motion graphics, cel animation, stop motion, live action, papercraft, and other types of videos, so you can get all the video solutions for your brand under one roof. Demoduck packs a creative crew of marketers, advertisers, writers, animators, designers, editors, directors, and producers who have been crafting killer videos since 2011. The team has worked with businesses of every size, from plucky start-ups to Fortune 500, and their client pool includes names like Google, IBM, Netflix, Dropbox, Canon, Discovery, etc.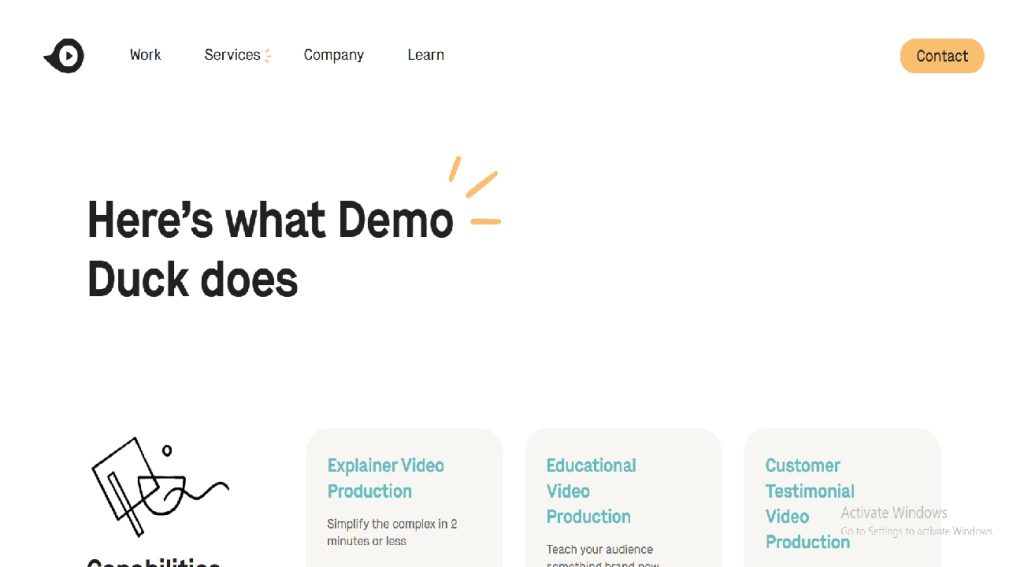 5. Explainify
Brands often come up with a complicated story or message for their customers, which may be difficult to explain in words. However, making the core message clear and simple through short videos is the main purpose of a 2D animation studio, and that is the area Explainify specializes in. It is an explainer video production team that helps the world's top companies to simplify and explain their story using video. They have created award-winning clips for small businesses, funded startups, and Fortune 100 companies that successfully connect with people. Besides explainer videos, the company also produces brand videos, landing page videos, PR videos, product and app videos, etc. They follow a very fast, effective, and efficient animation development strategy that they call the "Frustration-Free Process." They have served more than 350 satisfied clients, delivering 1,000+ high-quality videos to date, which helped the company retain 80% of its customers. Impact, Impress, and Inspire are the 3 types of packages offered by Explainify, which include distinct features specifically designed for each client.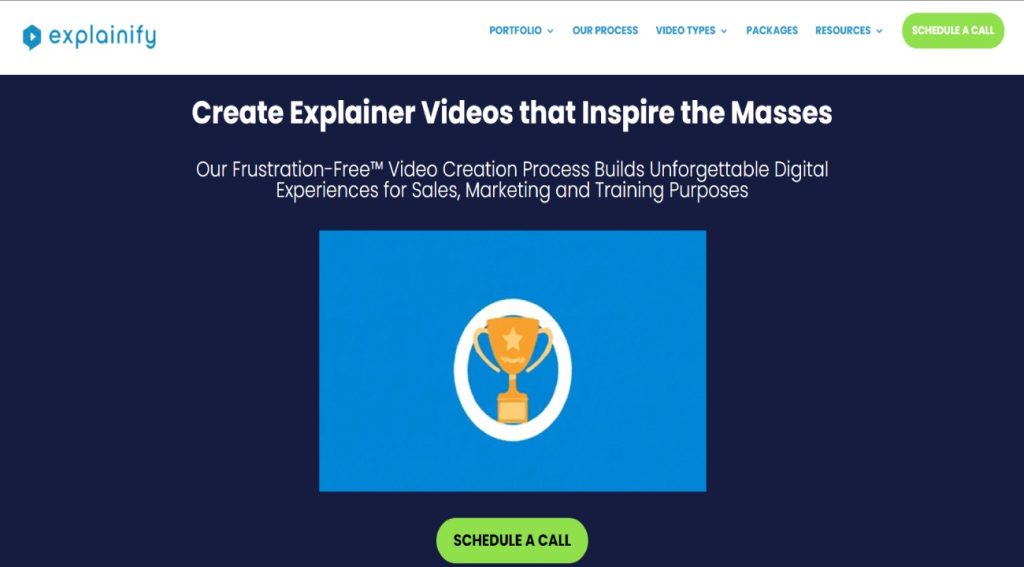 6. BluBlu Studios
BluBlu Studios is an award-winning, design-driven animation production company that was founded in 2014. It is a home for creative minds who make impactful content through high-end designs and imaginative visual storytelling. The team of 30 specializes in 2D animation video production, commercials, and explainer videos. BluBlu has a rich and dynamic portfolio that indicates the quality of its production. Headquartered in Warsaw, Poland, they work with companies of all sizes in the US, Canada, Asia, Europe, and Australia. The company's client base includes The New York Times, Twitter, Universal, Samsung, Lenovo, Durex, Subaru, Panasonic, L'Occitane, Singapore Airlines, and more. Their work ethic, creativity, and thirst for excellence have helped their clients and partners reach incredible new heights. BluBlu, with its dedication to animation, has secured numerous awards and has been featured by Behance, Motionographer, Stash Magazine, The One Show, Berlin Commercial, Motion Design Awards, Vimeo Curation Team, and many more.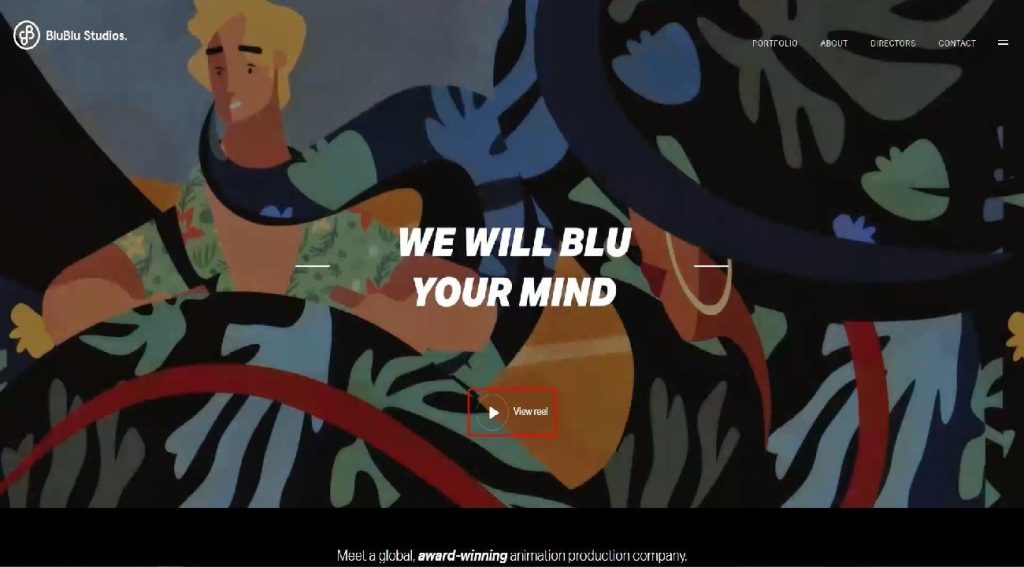 7. Wyzowl
Established back in 2011, Wyzowl is a dedicated all-in-one video production company that caters to companies all over the world, from small businesses to household names. They were one of the first companies on the market to produce explainer videos back in 2011. Since then, they have worked on over 3,000 animated videos for over 1,500 companies in over 40 countries, which has enabled them to claim a truly worldwide service. The company even regularly undertakes research and surveys to understand how the market is evolving. This intelligence and information help them deliver top-class animated video services based on up-to-date insights. From the very beginning, Wyzowl was clear about their charges and had simple, fixed pricing. So, regardless of the size of your company, they have got a package that is suitable for your business. With their vast experience of 11 years in the industry and a very talented crew, the studio is capable of creating numerous types of animated videos. However, explainer, customer onboarding, and testimonial videos are their most popular categories.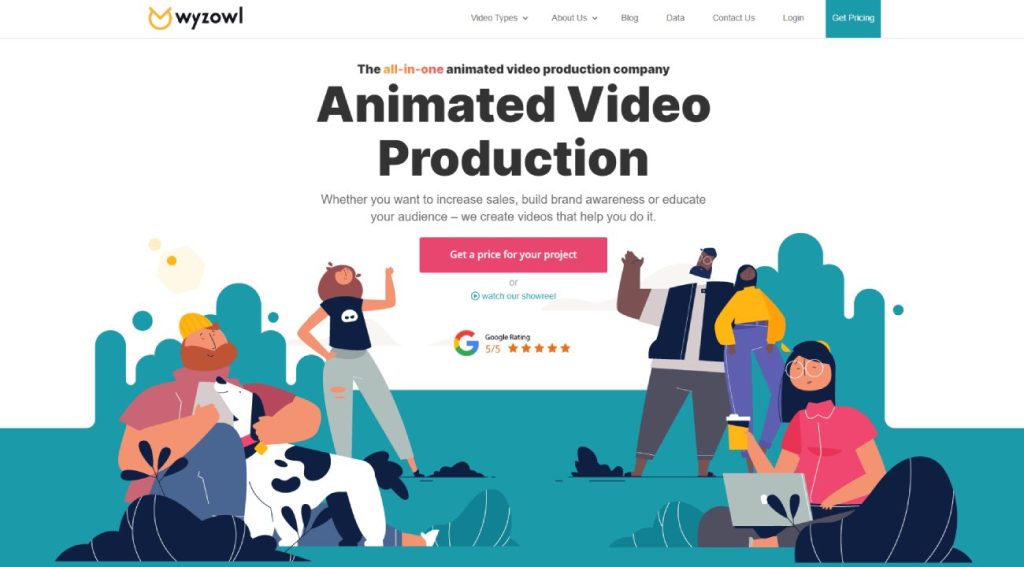 8. Buzzflick
As a top-tier 2D animation studio, Buzzflick empowers brands by providing top-notch video animation services that help them stand out among their competitors. Starting from their humble beginnings in 2016, they have completed 661 projects for more than 650 clients to date. The company has an in-house team of 35+ video animators who cater to their clients with every type of animation service, which can range from whiteboard animation videos and product demo videos to corporate videos. The crew adopts a planned and modernized approach to complete any challenging project in a strategic way. They don't think of their job as work. Rather, they are extremely passionate about the art they create. Their excellence in quality has earned them many prestigious awards and recognition that substantiate their credibility. BuzzFlick welcomes all sorts of businesses, whether it is a startup or an MNC, and provides production plans as per the project requirements.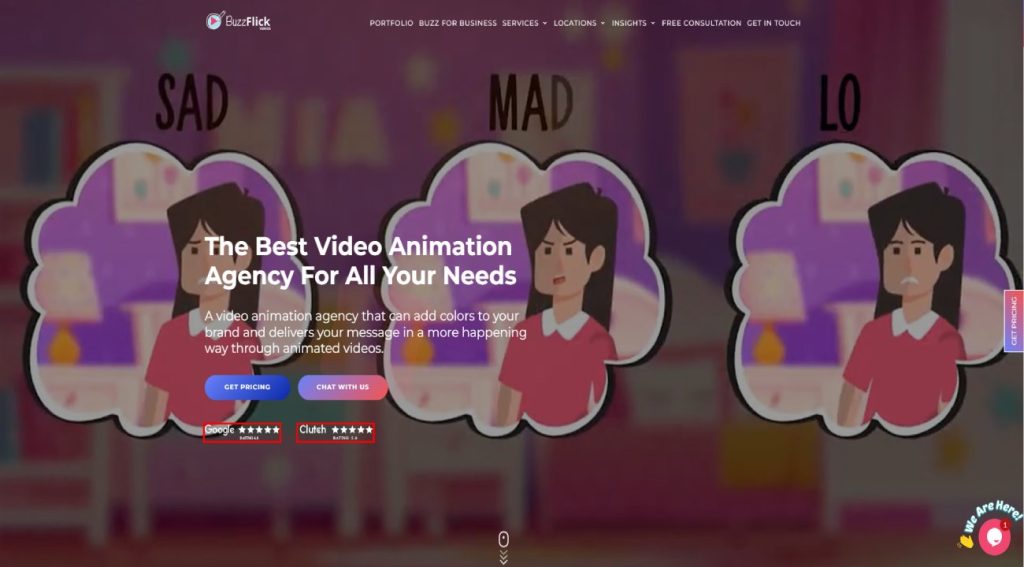 9. Pigeon Studio
Next on the list, we are going to discuss Pigeon Studio, an award-winning 2D animation studio that possesses a creative portfolio featuring hundreds of successful projects. Since the beginning of its journey back in 2011, it has worked internationally with several advertising agencies, production houses, and brands. The company has a very creative and enthusiastic team consisting of brilliant illustrators, animators, and sound artists who will go to any lengths to turn your idea into a story. Your identity or attitude is transformed into compelling animated content by the variety of talents and personalities they bring together. Plus, they have a very straightforward working process that will help you better understand the key elements of your project and allow you to represent your ideas in the most definitive way. Pigeon Studio offers various types of animation services, including corporate videos, explainers, animated marketing videos, training content, medical videos, non-profit video production, etc. With over a decade of experience in the field, the company has gained the confidence to work with all types of clients, including B2C, corporate, start-up, Software/IT businesses, and NGOs.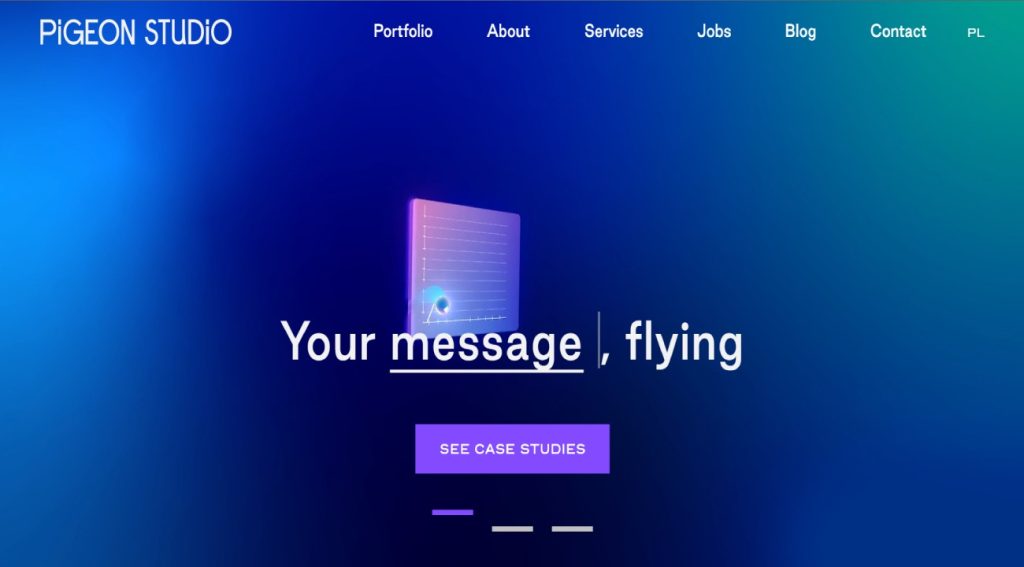 10. Shoot You
Shoot You is a video animation and production company based in London. It was founded in 2000 by two ex-BBC employees. Currently, their team of over 50 of the finest talents is serving startups to enterprises across a range of industries. Though the company specializes in 2D animation only, its team is highly skilled in a wide variety of techniques, including 3D, stop-motion, hand-drawn styles, and video production. In addition to that, they offer services related to digital marketing and content marketing under one roof for their clients. Their commitment to delivering high-quality animation videos every time has brought them hundreds of inspiring productions, spanning every business sector and geographical region. With 22 years of experience, they have successfully onboarded a rich clientele that includes BBC, Amadeus, Aggreko, JP Morgan, M&S, King, Honeywell, etc. Their projects have not only won several prestigious awards in the last few years, but also the hearts of their audience.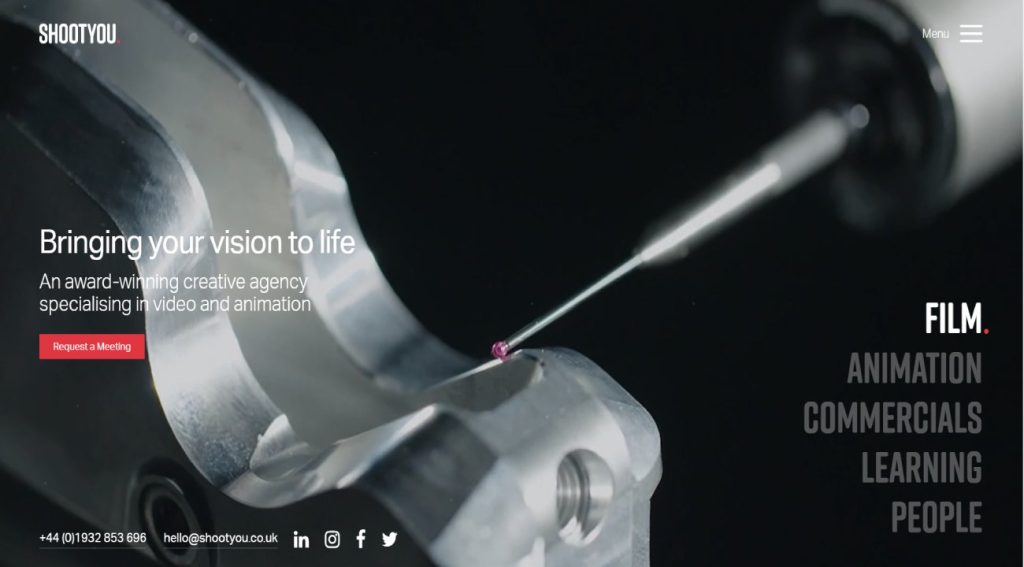 The Best 2D Animation Studio For You?
We have made an effort to simplify your search for the best 2D animation studio for your brand by providing a short list of the leading video service providers in the industry. As we have only included the best of the best, you are free to choose whichever you like from the list. Before finalizing the deal, make sure to look over their prior projects and their results.