Video marketing is one of the most effective strategies to boost brand awareness and revenues. This is because it allows brands to communicate their messages in the most engaging way possible while also being effective across a wide range of media platforms. In fact, in a survey, 62% of internet users mentioned they pay more attention to videos than they do to any other type of content, whereas 53% of them are interested in watching more videos in the future.
All in all, video is now one of the most powerful marketing tools available right now. However, video marketing can also negatively affect a company's reputation if not done right. Therefore, it is much safer to hire the pros in the market – the best business video production companies. But with so many corporate video production companies out there, how do you pick the right one for you?
To help you make an informed decision and best capitalize on the rise of video marketing, we have compiled a list of the ten best business video production companies out there. We will shortly introduce you to them, but before that, let's discuss what business video production companies actually do.
What Entails Business Video Production
Business video production involves reflecting a company's message to a target audience. These videos can include a company introduction, expressing its goals and visions, short sales pitches, explainer videos of new products or services, product demo videos, and so on. In short, business videos can be produced to attract both investors and customers.
A business video production company usually provides all sorts of corporate video services that your brand may need. Large studios handle everything, from conceptualization to post-processing. However, some mid-level and small studios offer limited and specific video production services as well, compared to all-encompassing services offered by large studios. You can choose one based on your budget and need.
Top 10 Business Video Production Companies
Now that you understand what business video production involves, we can move forward to the best production companies in the industry. The business video production companies we have here keep proving their remarkable creativity and staggering talent with every project. In fact, some of them have worked with industry giants such as Google, Coca-Cola, Fox Sports, YouTube, eBay, etc. So let's check the top ten business video production companies out there.
1. BluBlu Studios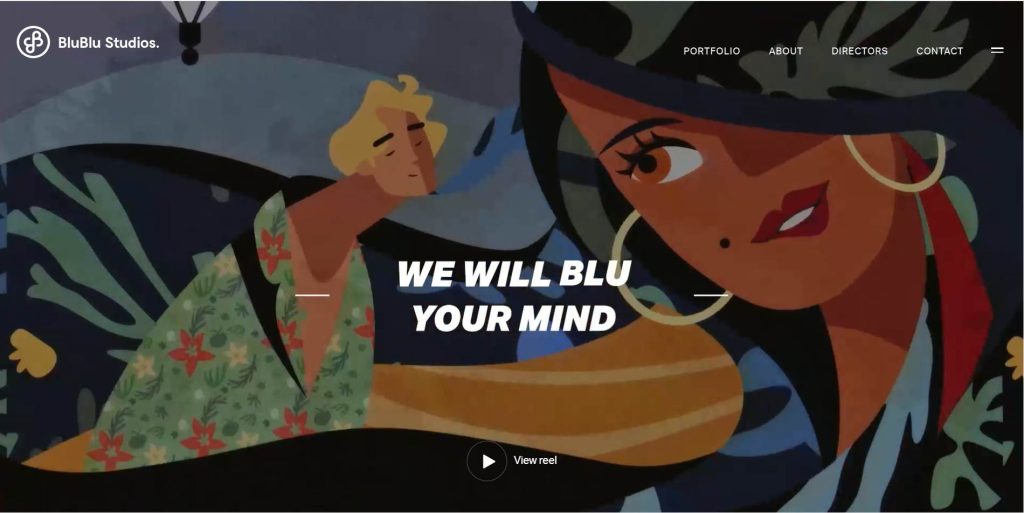 Since its formation in 2014 in Poland, BluBlu has been growing fast and expanding all over the world. It quickly became one of the leading players in the business video production industry. BluBlu defines itself as a design-driven animation production company, and its goal is to bring success to its clients and partners through exciting visual storytelling with unique design work.
Major corporations like Forbes, Twitter, Uber, Lenovo, Singapore Airlines, Nickelodeon, American Express, and Subaru are some of the notable clients of BluBlu. However, they also offer the same level of professionalism and priority to small and medium-sized corporate clients. The studio's amazing creation, BluBlu Manifesto vol. 2, won the Golden Telly Award in 2021. BluBlu's Samsung x The New York Times won the title of "The Best Commercial Video" in 2022 as well. In addition, the company won numerous other awards and honors by combining a unique blend of contemporary animation, fascinating narratives, and Avant-garde design.
2. VeracityColab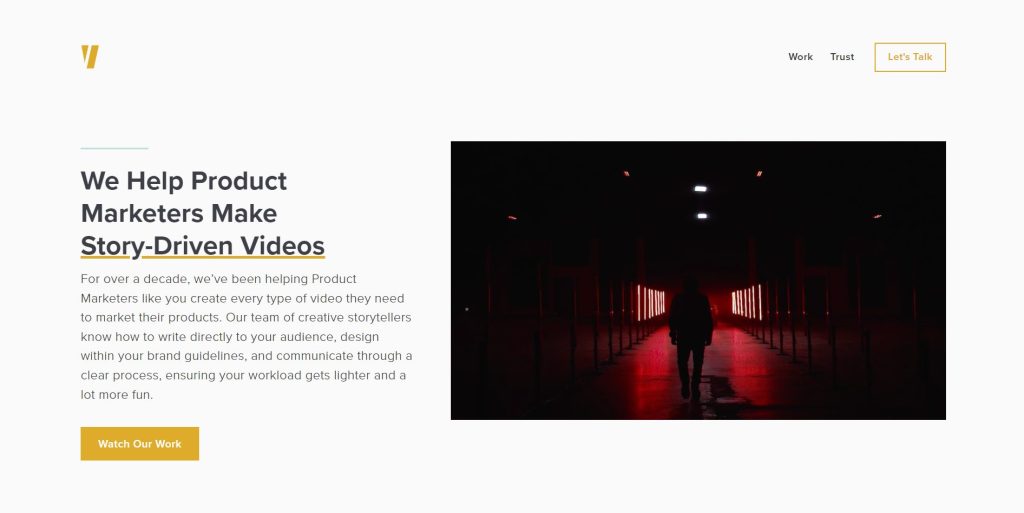 Operating for more than a decade, VeracityColab has become one of the top choices for large brands' business video production needs. The company's priority is to employ effective strategies, creativity, and integrity to help its partner brands achieve new heights of success. VeracityColab's focus is on recognizing, understanding, and enhancing its partner brands' identity, while also successfully utilizing the art of persuasion in its creations.
The production company's obsession with producing polished, story-driven commercial videos has been appreciated by prominent clients such as Adobe, Google, Microsoft, Thermo Fisher, AT&T, Adidas, eBay, Epson, and Lenovo. VeracityColab is also a regular on Clutch's list of top video production companies. Although the video production company specializes in product marketing, it also excels in producing other kinds of business videos, such as explainer videos, how-to videos, etc.
3. The Draw Shop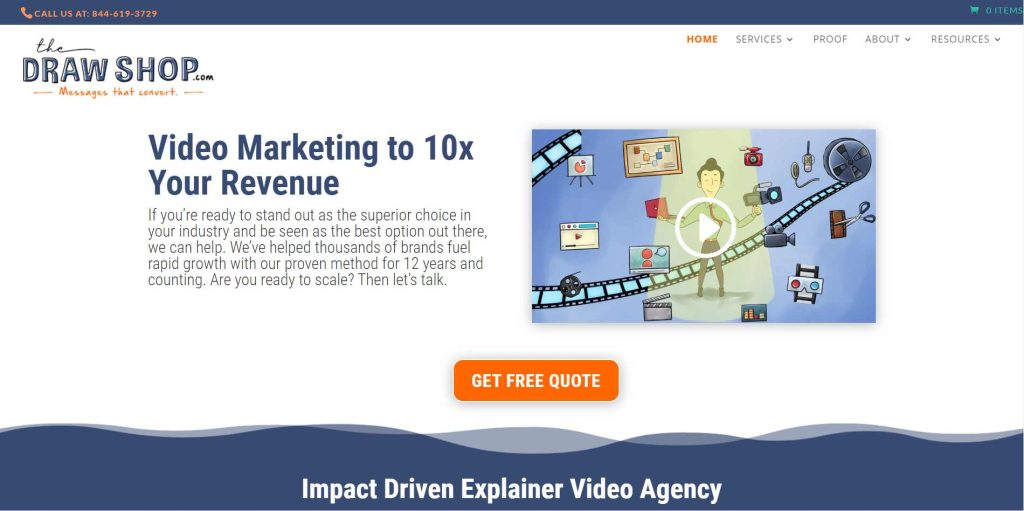 With 12 years of experience in video marketing, The Draw Shop offers brands the opportunity to scale up with its own proven formula that extraordinarily combines creative ideas and beautiful animations. Its services include explainer videos, whiteboard animations, sales videos, social media content, marketing collateral, digital ads, promotional videos, testimonial videos, holiday videos, training videos, showcasing corporate identity, motion graphics, 2D/3D animations, and more.
The Draw Shop has produced business videos for industry giants like Google, LinkedIn, Coca-Cola, Bloomberg, Uber, Twitter, Netflix, Caterpillar, IBM, and the like. It specializes in introducing or explaining a new product, service, or idea in the most understandable and engaging manner possible. Although the company is an expert in animation production, its clients have also appreciated its take on mixed media production.
4. 10 Studio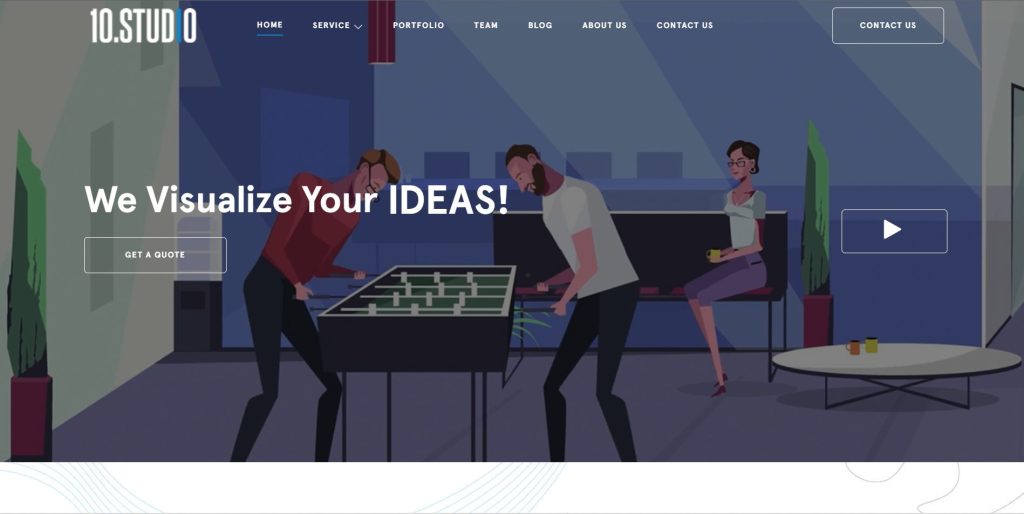 Compared to other companies on this list, 10 Studio is relatively new to the business video production industry. However, in only seven years, it completed more than 1,500 projects with its focus on enhancing creative thinking and promoting authenticity and originality. As a full-service animation and video studio, 10 studio produces explainer videos, product demo videos, promotional videos, educational videos, crowdfunding videos, how-to videos, motion graphics, and live-action films.
10 Studio's client base includes notable brands such as LG, Amazon, HTC, Mi, Lenovo, MSI, Whirlpool, Baseus, and Anker. However, the company offers top-notch services and support to startups as well and dedicates itself to contributing to their growth. It also embraces new challenges to take on and turn any concept into engaging and exciting content.
5. Digital Spark Studios
Headquartered in North Carolina, Digital Spark Studios has been leaving its mark in the corporate video production industry since its inception in 2014. Its mission is to produce business videos that spark curiosity and trigger emotion and action. Through its work, Digital Spark Studios aims to build an eloquent connection between the customers and the brands. The company specializes in creating videos related to consumer businesses and the manufacturing industry.
Digital Spark Studios offer full-service production, which includes everything from ideation in pre-production to editing in post-production. It also works with animations and motion graphics while incorporating intriguing storytelling. Fox Sports, Omega, Lexus, P&G, Hoover, and CTE are some notable names included in its impressive client portfolio.
6. 5:00 Films and Media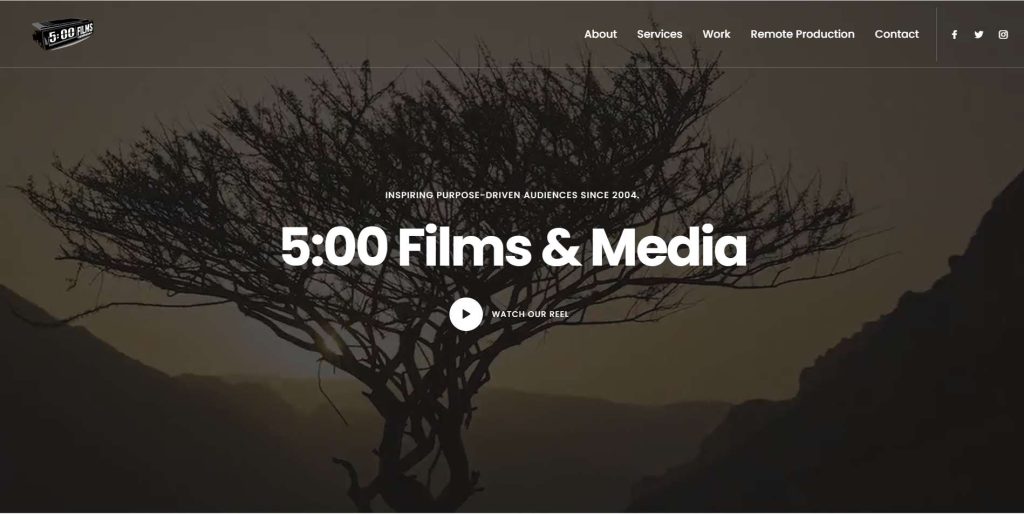 5:00 Films and Media is a unique full-service video production company that primarily works on collective social and economic development, was founded in 2004. The focus of the company is to work primarily with non-profit initiatives, associations, and other mission-driven organizations. It specializes in producing videos to garner support for noble initiatives by utilizing the power of storytelling and visual representations.
5:00 Films and Media has become well known in the industry, partnering with clients such as NBC, World Bank Group, IBM, MacArthur Foundation, Lowe's, Qualcomm, Rebuilding Together, and so on. In its 15 years of journey, 5:00 Films and Media received more than 70 awards for its ability to produce outstanding videos and its stance on promoting non-profit initiatives. Its services include producing advertising videos, explainers, documentaries, animations, motion graphics, rotoscoping, event and seminar coverage, and remote video production.
7. Alchemy Creative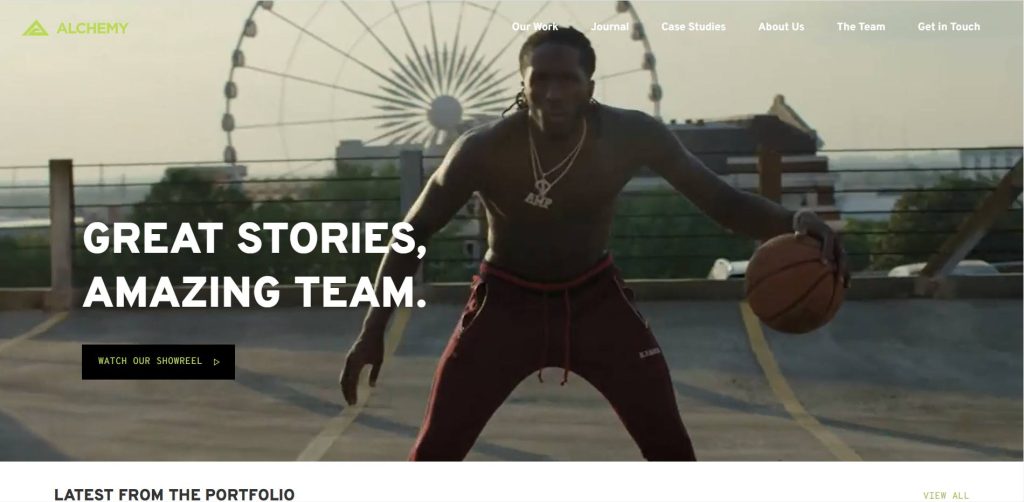 Alchemy Creative focuses on producing business videos that best communicate the client's message. The company makes sure the brand's message is heard and understood by the viewers and strives to outdo itself in design-based video content production. Alchemy Creative is a full-service corporate video production company offering everything from conceptualization to post-production.
The company has partnered with big brands such as eBay, Google, Adobe, Paypal, Walmart, and LinkedIn. It was also voted The Best Advertising Agency of 2020, arranged by the San Francisco Weekly. Although Alchemy specializes is in producing videos for commercial and corporate use, it is also branching out to producing documentaries.
8. Demo Duck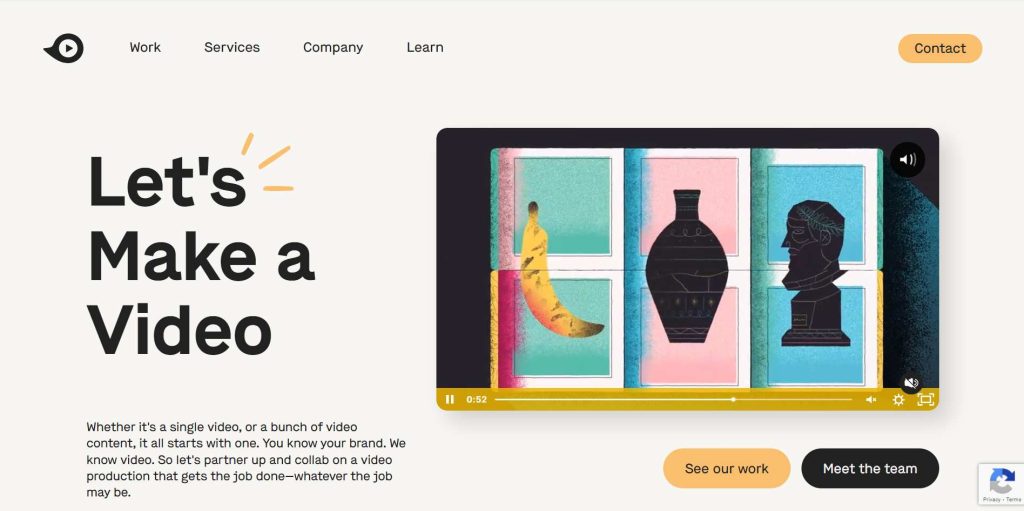 This Chicago-based video production company, Demo Duck, is particularly popular among companies that are in their initial growth stage and needs a boost in both brand awareness and revenue. The production company is extremely result-oriented, pushing for distinct goals. Its services include producing explainer videos, testimonial videos, educational videos, internal communication videos, company stories, social media videos, and commercial videos.
Demo Duck has branched out to different industries with its services, including large corporations, start-ups, non-profits, education, healthcare, etc. Its client list includes big names like Netflix, Canon, Geico, Dropbox, GoFundMe, Google, and Lenovo. Demo Duck is determined to ensure transparency, a purpose-driven focus, superior adaptability, and originality.
9. Bottle Rocket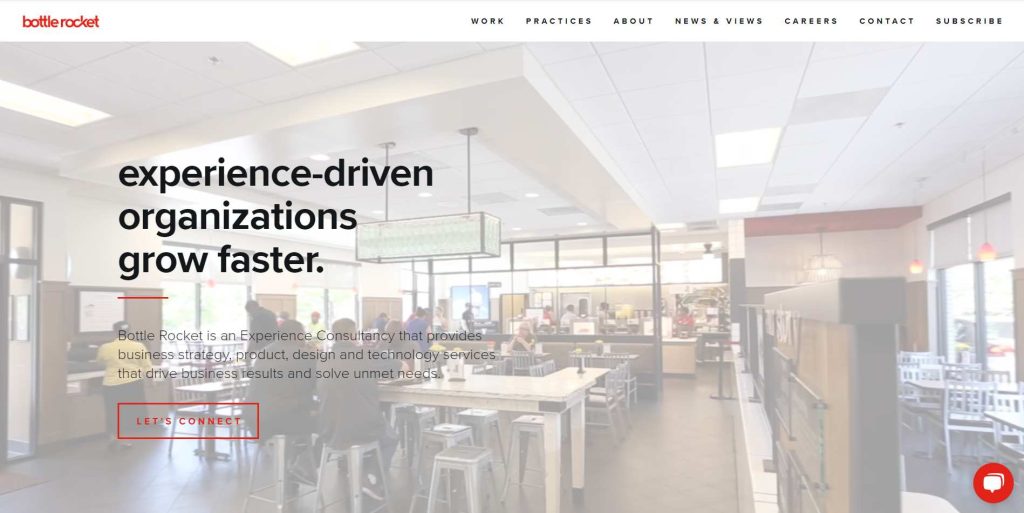 Bottle Rocket, a Dallas-based video production company, has been incorporating cutting-edge technology and innovations into the niche of corporate video production. It promotes the connection between the brands and their customers through its creations. The company has centered its focus on the digital world while helping its client brands to grow sustainably. It offers all sorts of corporate video services in a wide variety of styles- from traditional to 360-degree VR.
Bottle Rocket's client base includes Coca-Cola, Chick-Fill-A, Starbucks, Vogue, Verizon, Lego, National Geographic, Johnson & Johnson, 7-Eleven, Disney, ESPN, HGTV, IBM, Discovery, Samsung, and many other renowned brands. The company has developed a reputation in the business world for its unique and innovative approach to each project.
10. Sparkhouse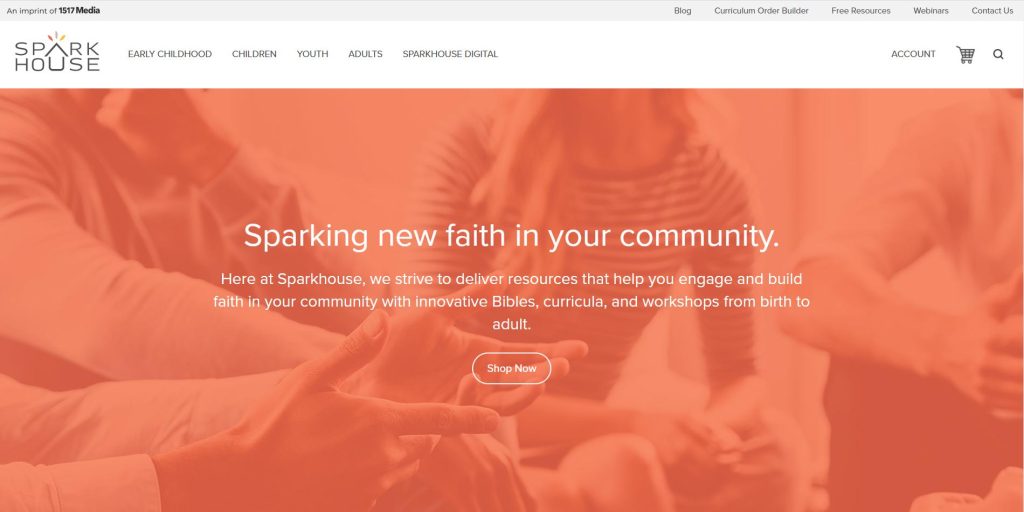 With over two decades of experience, Sparkhouse is determined to produce videos that work. This means that by ensuring a good level of communication, collaboration, and transparency with its clients, Sparkhouse creates corporate videos that trigger whatever action the client needs. The video production company is driven by strategy and approaches each project through a well-planned path. Everyone involved in the company enjoys what they do, and dedicates themselves to blending creative artistry with compelling storytelling to mesmerize the viewers.
Sparkhouse has worked with over 2,700 clients and produced more than 10,000 videos. The company has been featured in Forbes, HuffPost, and Entrepreneur. YouTube, Honda, Forever 21, Nissan, AMD, and Capital One are some of the notable clients of Sparkhouse. Its services include producing brand videos, product videos, 2D/3D animations, crowdfunding videos, social media videos, website videos, lifestyle videos, etc.
How Does Hiring a Business Video Production Company Helps You Grow?
Now, you may be wondering if it is worth it to hire a business video production company for your brand. Although it can be a hefty investment, hiring a business video production company can help you boost your growth and profit- enough to justify the investment.
As videos attract more traffic to your business website and social media platforms, you will get more potential leads and customers in less time. It also helps you to be ranked higher on search engines. Videos are also known to be effective in triggering powerful emotions and communicating a strong call to action, which boosts sales.
However, to get the best out of the business videos produced for your brand, you need to make sure they are of top-notch quality, properly address the target audience, and are effective enough to achieve your goal. Professional production companies can offer you all of these, and much more. Therefore, set a budget, research your options, and choose the best business video production company that can support your brand's growth.