Opting for online animation video services doesn't mean you have to accept a lower standard of quality. Even though these online services tend to have limitations, some services offer a tremendous amount of flexibility and features for you to create your content with high-quality 2D or 3D animation. Animating may seem daunting at first, however, If you're looking for a powerful and entertaining way to explain a difficult topic or a business idea, nothing can top a well-crafted animation video.
Top 10 Online Animation Video Maker Services
Here are the top 10 online animation video maker services for up-and-coming animators who want the best tools possible for their projects.
1. Renderforest
If a carefully crafted animated video is all you need to represent your idea and give life to it visually, then Renderforest might have everything you're looking for. Renderforest is an animation video maker platform that allows you to make intros, explainer animations, promo videos, slideshows, graphic designs, logos, music visualizations, and so on.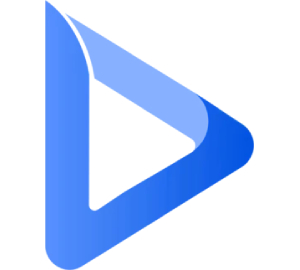 They offer more than 200 video templates that you can customize with your personalized designs. Their templates include healthcare, educational, and business character animations, 2D and 3D animations, infographic animation toolkits, promotional animation templates, and more. For audio animation, there are hundreds of tracks available, or you can add voiceover as well. Moreover, when you're done with your animated project, you can share it on different platforms. Other than the free trials, there are three subscription plan choices: Lite, Pro, and Businesses.
2. Biteable
Create jaw-dropping videos for social media, internal comms, marketing, etc., and engage your audience with gorgeous yet simple animation provided by Biteable. From advertisements, introductions, and explainer recordings to custom logos, colors, and watermarks, no matter what you need, Biteable has you covered.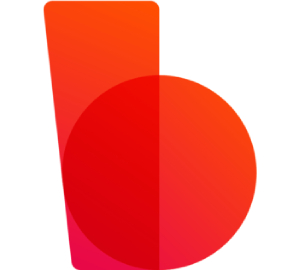 With Biteable, you can customize hundreds of animated and live-action scenes to your liking. Add your own text, photos, and colors to customize your content even further. You can also use your own music and sound, plus you don't even have to worry about the watermark. All you need to do is take a few minutes to alter one of their high-quality explainer video templates to fit your theme and brand. After you're done with the 7-day free trial, you have the option to choose between two types of subscription choices, including Pro and Teams.
3. Animaker
Apart from professionals, beginners and non-designers can also create outstanding animation and live-action videos with Animaker. You can do a variety of different styles of animation such as 2D, 2.5D, handcraft, infographics, typography, and whiteboard animation.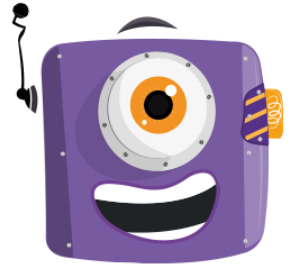 They offer 100M+ stock videos and photos, and 1000+ templates, so no matter the occasion, you can create your videos as per your need. Also, you don't have to worry about the video quality as you can share and edit videos at 4K quality. The best part is that you can create a fully-customized video for your business or your own project with ease. Not to mention, G2, the world's largest Software marketplace, chose Animaker as the No.4 Best Design Product of the Year. It comes with three pricing plans: Basic, Starter, and Pro.
4. Powtoon
Next up is Powtoon, an online visual communication platform, which enables organizations to make animated videos and presentations that can be utilized in marketing, human resource activities, information technology, training, and other areas of your businesses.
With a drag-and-drop editor and a wide selection of pre-built templates, Powtoon allows teams and organizations to build presentations that are completely unique and professional. Moreover, Powtoon is great for making explainer videos and has an easy-to-use interface. There is a large collection of media files on the platform that you can use for free in your own content. Customizing the templates and graphics you have chosen is also very straightforward. Powtoon comes with a feature that lets you choose between the option of Presentation mode and Animation mode. They have more than 300 million customers who are satisfied with their services. And they offer three types of subscription plans which include Lite, Professional, and Business.
5. Animatron
Animatron is a platform for producing, editing, hosting, and disseminating marketing animations and animated explainer videos with internal and external stakeholders. From businesses and start-ups to artists and animators, anyone can use Animatron.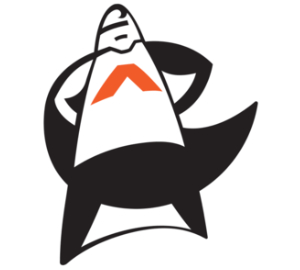 There is a huge selection of free, pre-animated characters, backdrops, and accessories, including a library of 500K royalty-free video clips, audios, photos, and 200 pre-animated sets to drag-n-drop. You can import, place, and edit your own graphics, photos, audio, and video content. Easily annotate, splice, combine or overlay all of your media right on the canvas. Whether it's explainer videos, whiteboard-style animation, or HTML5 banners, Animatron will get the job done. Along with the free version, there are two subscription plans: Business and Pro
6. Blender
Blender, an open-source 3D creative suite, is another great online video animation service that's suitable for beginners to start with due to it being available free of charge and having an easy-to-navigate user interface.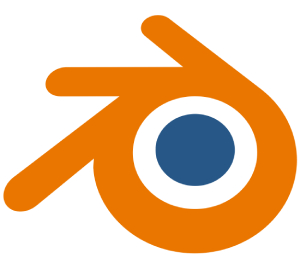 The 3D pipeline, modeling, rigging, animation, simulation, renderer, compositing, video editing, and even game development, are all supported by Blender. It's also capable of impressive 3D modeling, texturing, raster graphics editing, animation, soft body simulation, and even motion graphics. Blender features the Cycles Render Engine which is a built-in unbiased path-tracer engine that offers stunning ultra-realistic rendering capabilities. Besides, Blender is currently utilized for various short films, ads, TV series, and feature films, thanks to its excellent rigging and animation capabilities. Blender has a flexible Python-controlled interface, which enables you to customize the interface layout, font, and colors.
7. Vyond
Vyonda is an enterprise-grade agile video creation studio that is built for professionals of all skill levels. Whether it's an expertly-crafted video for a company or a social media video for promoting the brand, it can meet all your requirements.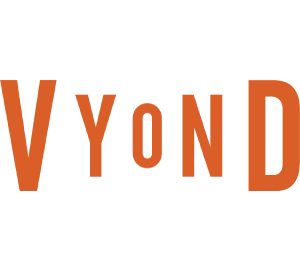 You get options for video marketing, training videos, whiteboard animations, sales videos, and video presentations. You can undertake various tasks thanks to Vyond's prebuilt templates, drag-and-drop controls, dynamic transitions, royalty-free audio tracks, stock characters, and other features. Adding lip-sync to your selected characters by adding a voice recording or importing an audio file is one of Vyond's most unique features. It's trusted by over 14,000 businesses and millions of happy customers. After the free trial has expired, there are three subscription plan choices: GoPublish, GoPremium, and GoTeam.
8. Moovly
Our next pick is Moovly. Whether you like footage-based videos, motion graphics, cartoon,s or doodle style, Moovly provides you the opportunity to create movies in any style you choose, including the brand style of your business.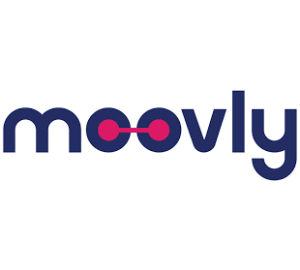 In order to create animations, upload personal media, export content for publishing, synchronize items on a timeline, and collaborate, Moovly offers a cloud-based drag-and-drop interface. Moovly provides complete integration with around 175 million digital materials available at Shutterstock. Users can make films for sales, marketing, business, or education very effortlessly. They feature a built-in toolkit that makes customization even easier. For online publishing, social media, projection, television, smartphones, or tablets, you can export your work in any video format. More than a million royalty-free media elements are also available on Moovly for you to use in your films free of charge. They also offer subscription plans for every budget: Pro, Max, and Enterprise.
9. Adobe Animate
Adobe Animate is the finest animation program to choose if you're looking for vector-based software that's ideal for novices yet practical for cross-platform projects.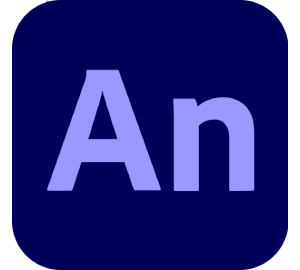 This outstanding animation application is excellent for cross-platform work and enables users to produce animation for websites, television shows, and video games. It possesses features like graphics support, audio-video embedding, rich text, and even action 3.0 scripting. With Adobe Animate, you can add action to eLearning content and infographics. Its Fresco live brushes let you Sketch and draw more expressive characters with perfection. You can design web banners that react to user events like clicks, touches, and mouse movements. It also combines the strength of warping and rigging to create realistic-looking animation for your content quickly.
10. Maya
Maya is a specialized animation and 3D rendition software that is used to produce visual effects for video games, movies, and television shows. It's capable of powerful and detail-oriented animation for professional use as well.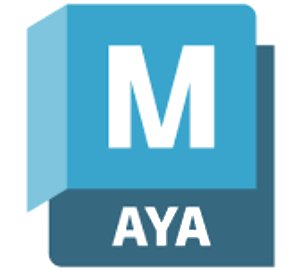 With the aid of Maya, you can bring your characters to life with engaging animation tools, shape 3D objects, and scenes with intuitive modeling tools, create realistic effects, and more. Even though Maya has a bit of a learning curve, it is the finest AutoDesk animation program for anyone who is truly interested in beginning an animation or visual effects design career. Other than free trials, they come with three other paid subscription plan as well.
Animation Software Comparison
| | | | |
| --- | --- | --- | --- |
| Software | Platform | User Level | Cost |
| Renderforest | Web, iOS, Andriod | Professional | Free, starts from $9.99/month |
| Biteable | Web | Professional | Starts from $49/month |
| Animaker | Web, iOS | Beginner & professionals | Free, starts from $10/month |
| Powtoon | Web | Business and Education | Starts from $10/month |
| Animatron | Web | Intermediate | Free, $15/month, $30/month |
| Blender | Windows, macOS, Linux | Beginner | Free |
| Vyond | Web | Beginner, and Professional | Starts from $25/month |
| Moovly | Web, iOS, Andriod | Professional | Free, start from $99/month |
| Adobe Animate | Web, Windows, macOS | Professional | Starts from $20.99/month |
| Maya | Windows, macOS, Linux | Professional | Starts from $215/month |
So, are you ready to start your journey into animation with these awesome and extremely helpful video animation services? It might seem tricky at first but once you know what to look for depending on your taste and budget, it is rather straightforward. Although there are many animation programs available, only a small number of them can fully satisfy your unique needs. Hopefully, now you have a clearer notion of which animation program will suit you the best.